30th March 2023
Maritime Discovery Day sets course for a sustainable future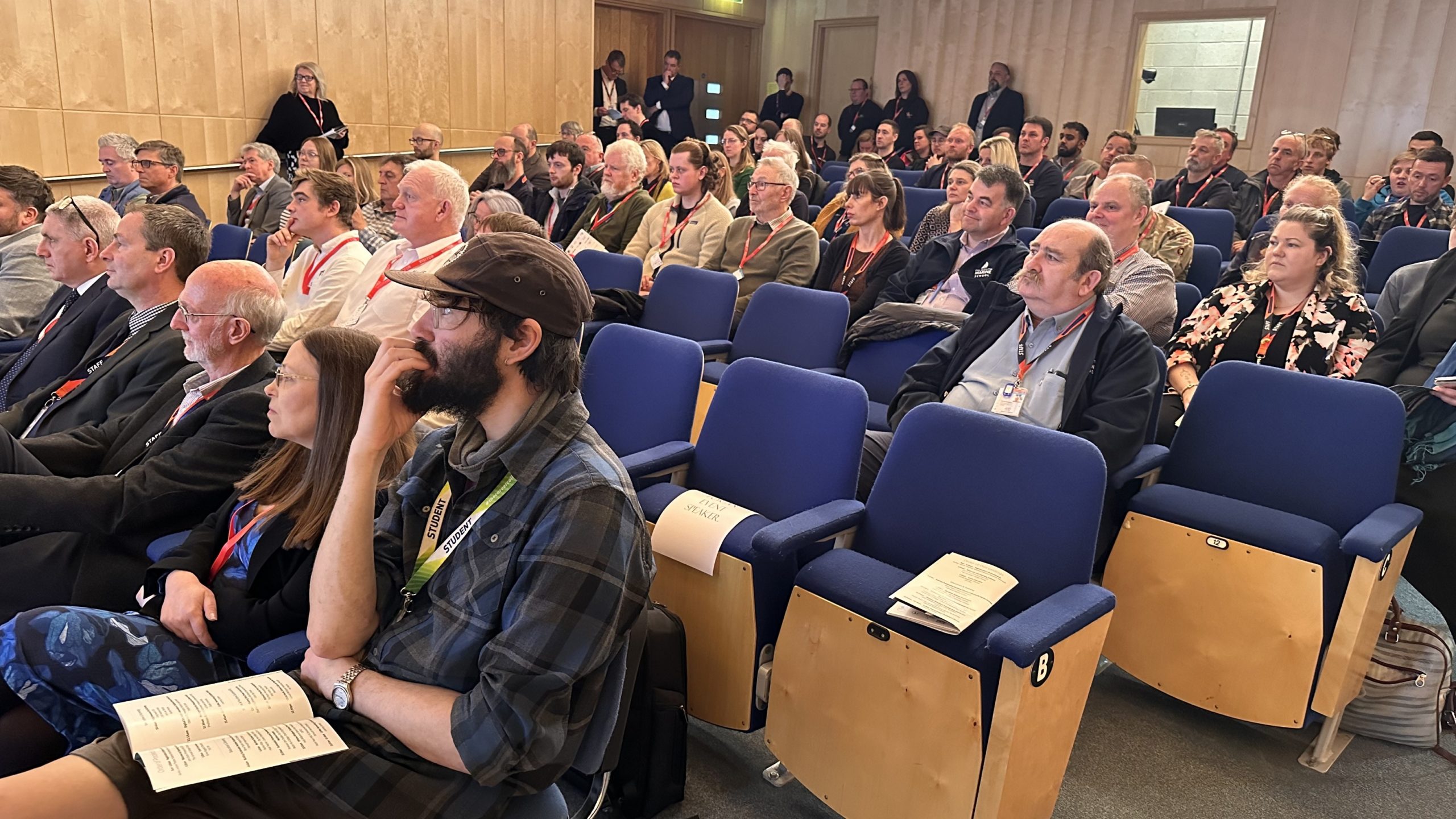 Maritime Discovery Day sets course for a sustainable future
More than a hundred attendees from a range of maritime businesses and education sectors took part in an immersive development day, to address the challenges faced by the industry, and impact of climate change.
The success of the "Building Innovative and Sustainable Maritime Futures" conference led by Falmouth Marine School (FMS), part of The Cornwall College Group (TCCG), was a pivotal moment for local organisations across the south west to learn from each other, and collaborate on solutions for sustainable maritime futures.
The discovery day, held at the National Maritime Museum in Falmouth, featured keynote speeches from experts in sustainable maritime development, as well as break-out sessions that provided a knowledge exchange platform for attendees.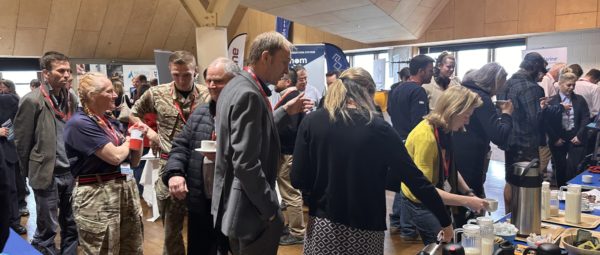 The event was a unique opportunity to learn how different industries, including education, can learn from one another and aid the future of sustainable maritime development, both on land and at sea.
Expertise of FMS in maritime education has enabled them to be at the forefront of sustainable maritime practices, and they were able to showcase their contributions to the industry during the conference.
Head of Campus, Steve Taylor, said "this wouldn't have been possible without the valuable partnerships and relationships the FMS holds with industry professionals."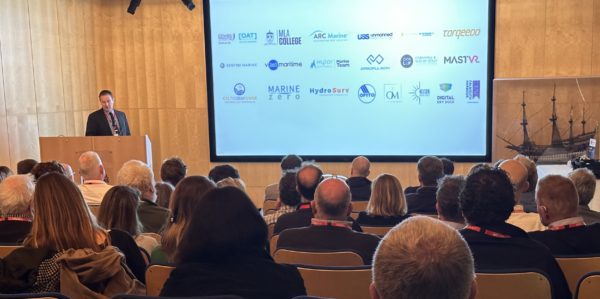 "The event was a remarkable success, with FMS demonstrating their exceptional leadership in the industry, that allowed us to bring together top-notch speakers and exhibitors, attracting an audience of around 125 like-minded industry experts." Steve added.
The Discovery Day was funded through UK Government and made available to FMS to support capacity building and employer engagement activities, including developing new approaches to building sustainable futures for the local economy, maritime careers and education, with a particular emphasis on their institutional specialisms in Marine Engineering.
Focusing on three themes; Education and Training, Innovation and Technology, and Marine and Maritime Sustainability, was ultimately what created the magic on the day, according to Emma Baggett, Director of THE OM, who worked with FMS to coordinate the event.
"Most people attending the event were embedded in business in one of those areas, enabling them to see the synergy between the three areas, and this created a really noticeable buzz across the atmosphere of the event".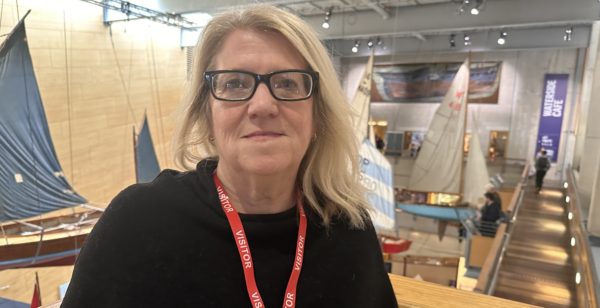 "Each set of speakers was planned to cover a broad range of expertise, such as Cowes Enterprise College discussed curriculum for 12-16-year-olds, Steve Taylor from FMS spoke about further education and beyond, with HNC and FdSc programs, plus MLA College highlighted that it's never too late to learn, with technical and sustainability based professional development BSc/Msc programs available to be studied by distance-learning throughout an individual's career." Continued Emma.
Head Teacher of Cowes Enterprise College, Rachel Kitley, expressed their commitment to Maritime Futures Curriculum and addressed the success of the program, whilst OPITO highlighted their work with qualifications for new and improved training standards for the onshore and offshore energy sector.
Ann Vandermeulen, Development Manager in Cornwall for Federation of Small Businesses (fsb), she expressed the "importance of the discovery day":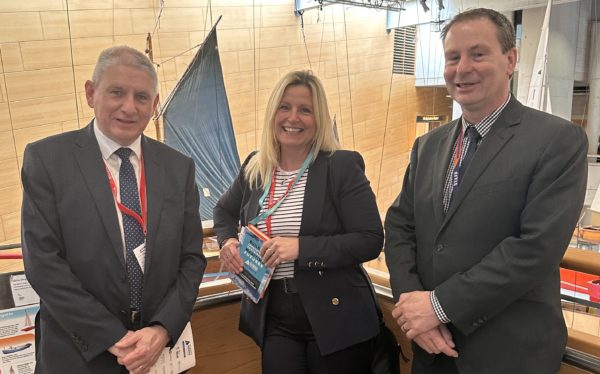 "Building Innovative and Sustainable Futures event has really opened my eyes to some of the priorities that we can put into our local skills improvement plan, which is really important, we're coming up with writing it now and the recommendations coming in, and it's that aspiration that we need to input into people, but also to give them accessibility, and this event has certainly shown me how to do that." Ann stated.
The school's innovative curriculum is a testament to their dedication to preparing students for the workforce and supporting the growth of the maritime sector.
Innovation and technology play a crucial role in training and development, as V360 Maritime Group and Sentini Marine demonstrated through immersive VR technology used to learn the skills required in the field.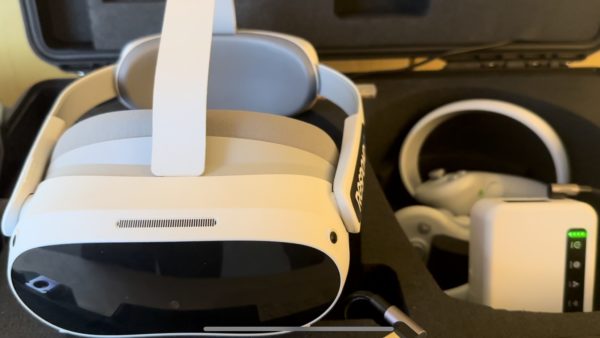 TCCG is excited about the future of innovative learning opportunities for our learners, including hydrogen drive technology and the future collaboration between FMS and Exeter University.
#TheCareerCollege #Innovation #Sustainability #Maritime #Futures