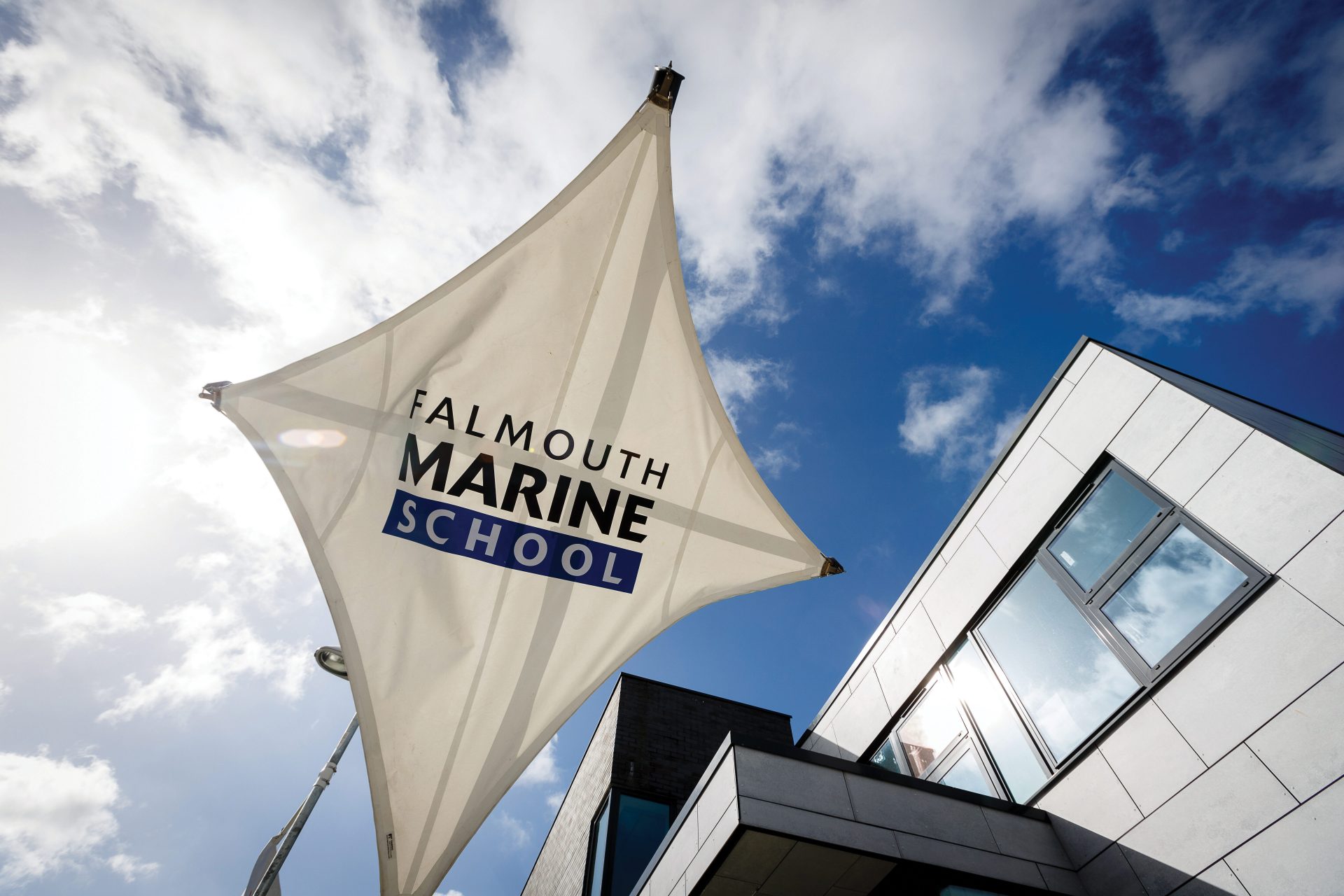 Falmouth Marine School
With a modern campus in the centre of Falmouth and boat workshops on the waterfront, studying at Falmouth Marine School is joyous. Few colleges in the country can boast the exceptional experience you will have, whether it's studying to become the next marine scientist, marine engineer, boatbuilder, or watersports industry expert. There is a special, friendly and dynamic atmosphere on campus, which is backed up by a supportive and highly knowledgeable team. It's no surprise that our alumni always recommend Falmouth Marine School to have your #careercollege experience.
Get in touch
Falmouth Marine School
Falmouth Marine School Killigrew Street, Falmouth, Cornwall, TR11 3QS

Phone
0330 123 4783

Email
falenquiries@cornwall.ac.uk

Opening hours
Mon-Thurs 8:30am-5pm, Fri 8:30am-4:30pm
Facilities
We don't have halls of residence at our Falmouth Marine School campus but our accommodation team have worked closely with local landlords for many years to develop an established network of housing to suit all tastes.
A large library and study area with PCs and laptops for you to use with free Wi-Fi
Opening times:
Monday – Thursday 8.30am – 5pm (term time)
Friday 8.30am – 4.30pm (term time)
Varied opening hours during half terms and holidays.
Cornwall College Student Union (CCSU) exists to represent your voice at every level in the College and to make sure you have a fantastic time while you are a student with us. Every campus has a team of elected student officers who will be working hard all year, from organising parties, to running campaigns, and you have plenty of chances to get involved. The Students Union is one of the best things about the College and you have the power to determine what it's doing!
Remember, YOUR UNION, YOUR VOICE! Degree students can also access the University of Plymouth Students Union.
5 Rating and Gold Award for Cornwall Healthy Eating Federation
The café offers a great choice of hot and cold snacks together with soft drinks and confectionery. We also provide a Weekly Special of a hot meal along with other meal deals and coffee and delicious homemade cake deals. All allergens and dietary requirements catered for.
Opening times:
Monday – Friday 8.15am – 3pm (term time)
For more information or if you require catering for events:
Call: 01326 310327
Our workshops at Ponsharden is situated in the heart of the boatbuilding industry. We are in-between Rustler yachts and The National Maritime Museum restoration workshop.
While using the latest technical processes you will be taught in our dedicated woodworking and specialist fibre reinforced plastics workshops.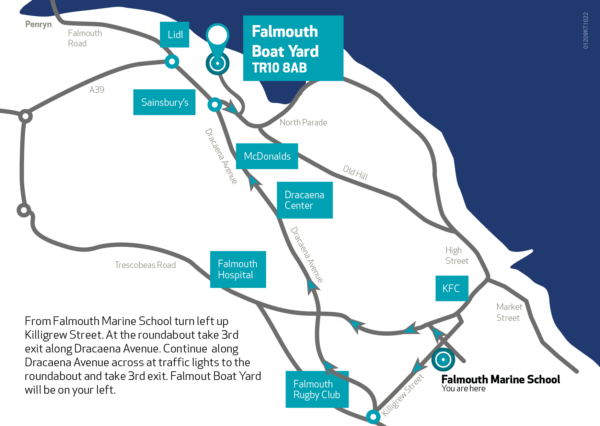 We have one of the largest aquatic teaching facilities in the UK. We have research tank systems that include:
• Sharks
• Corals
• Seahorses
• Fresh water fish
• Tropical fish
• Piranhas
We also have fully equipped laboratories to undertake the necessary research work as part of your course.
The marine engineering workshop is fully equipped with brand new engines specified by our industry partners to include inboard and outboard engines, hydraulic systems, thrusters and generators from leading marine brands such as Vetus , Mercruiser and Yamaha.
The workshop also has a Vetus Deutz, a state of the art fault diagnostics system that incorporates all of the systems on a boat, which the students call a ship in a box.
The National Maritime Museum Cornwall Collections consist of a range of objects, boats, art, books and archives in support of its mission to promote an understanding of small boats and their place in people's lives, and of the maritime heritage of Cornwall.
Falmouth Marine School has a long standing relationship with the Museum the two organisations have collaborated on a number of projects, the latest being the construction by FMS staff and students of a 6 metre boat for inclusion in a major exhibition on the Vikings. The School's boatbuilding workshop is housed in the same building as the Museum's boat store, which contains the National Small Boat Collection, and students regularly refer to those boats, as well as using the Museum's comprehensive library facilities, to help with their studies.
Events
16-19
Adult
Apprenticeship
University
Dates
7th October 2023, 10:00am - 12:00pm
20th January 2024, 10:00am - 12:00pm
9th March 2024, 10:00am - 12:00pm

Discover our courses, apprenticeships, tour our campuses, meet our amazing team and try a subject before you apply at one of our Open Days and Taster Sessions!
View Event
Featured Courses at Falmouth Marine School