Marine Engineering & Boatbuilding
Browse our course areas
Marine Engineering & Boatbuilding courses by level
Falmouth Marine School gives you the very best start as #thecareercollege, with hands-on practical training you can take straight into the workplace.
The Marine School has been delivering training to the boatbuilding, ship repair and shipbuilding industry in Falmouth since 1920, and has run full-time boatbuilding courses since the early 1970s. We have dedicated wood and composite workshops in the heart of the extensive maritime industrial area at Ponsharden Boatyard, on the outskirts of Falmouth.
Marine Engineering
A career in marine engineering can literally open up a world of opportunity for you. Our students leave us for a host of careers across the world, working on superyachts, in various dockyards and serving in the merchant navy.
Our specialist marine engineering workshop includes onboard and outboard engines, hydraulic systems, thrusters and generators from leading marine brands, giving you access to the most up-to-date equipment on the market.
In our full-size marine engine control room you can experience all areas of maintenance such as hydraulics, electrical and cooling systems, getting you ready for working in the industry, at home or abroad.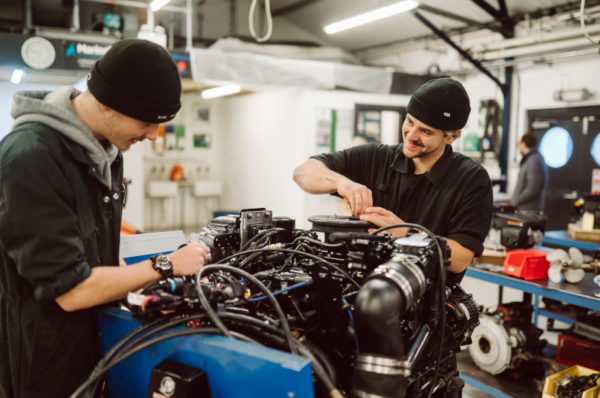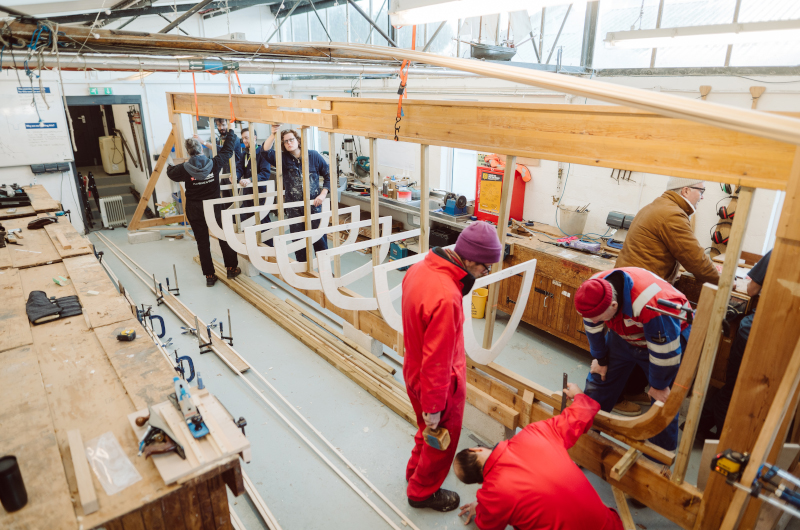 Featured courses in Marine Engineering & Boatbuilding
Cornwall College Career Dashboard
Why choose a career in Marine Engineering & Boatbuilding?
#thecareercollege