9th August 2023
Dynamic maritime event WOWS industry leaders
Dynamic maritime event WOWS industry leaders
Dozens of maritime and marine professionals gathered in Falmouth for an engaging and interactive networking event, led by Falmouth Marine School (FMS).
The innovative showcase event brought together around 30 participants from local industry, government, schools and higher education providers.
Through captivating talks, live demonstrations and virtual reality exploration, the event provided a platform to delve into the latest advancements within the rapidly evolving marine sector.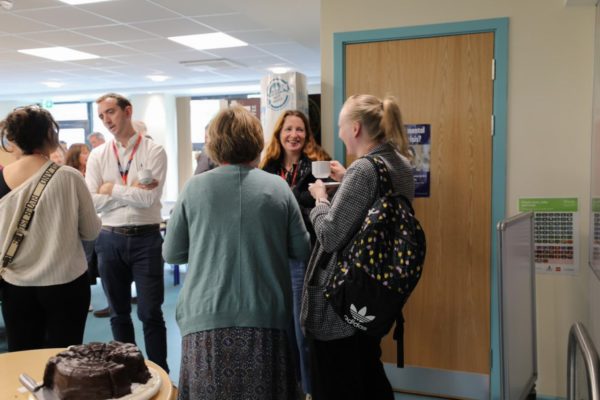 Speaking about the event's significance, Chris Bosanko-Green, acting head of campus at FMS, emphasized the vital role of collaboration:
"The exciting partnerships we have established, allow us to continue training engineers, marine scientists, boat builders, water-sports experts and the offshore wind technicians of the future," Chris stated.
"Through cutting-edge technology and the use of virtual reality, Falmouth Marine School is paving the way in driving innovation in training within these expanding maritime career paths."
Dan Fielding, from sailing charity Turn to Starboard, expressed his enthusiasm at the industry day.
"One of the things I like about working with Falmouth Marine School, is that they get on board with new technology, which then moves forward to building a sustainable future," remarked Dan.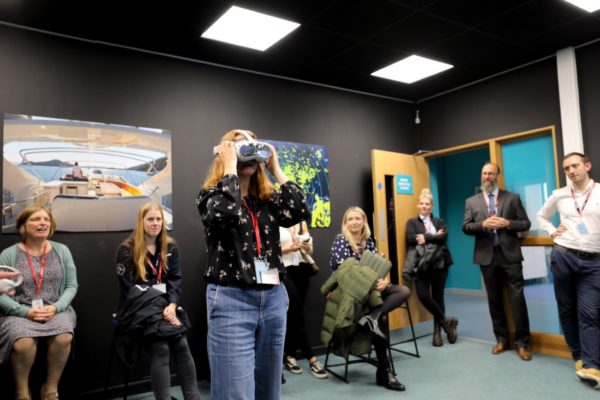 Martin Peart, curriculum development manager at FMS shared in the excitement and hopes the event will help develop a Friends of the Marine School forum to continue growing links with the industry and provide support to students pursuing marine careers.
The resounding success of the recent event reinforces the Group's commitment to driving innovation, sustainability and growth within the maritime and marine sector.
To find out more about courses available at Falmouth Marine School, visit the website Falmouth Marine School