Agriculture & Countryside Management
Browse our course areas
Agriculture & Countryside Management courses by level
There has never been a better time to study agriculture and countryside management – and there is nowhere better to study it than on our campus in the countryside.
The industry offers some fantastic opportunities for skilled workers, technicians, managers and leaders of the future. There are some real challenges ahead, not least of which is to feed a rapidly growing world population and mitigate the impact of climate change.
At Duchy College we enable you to gain the necessary skills and qualifications to help you succeed in life and we work closely with employers to reduce the skills gaps in the sector.
Our facilities are second-to-none with our own state-of-the-art research, teaching and training facility at Future Farm as well as hundreds of acres of working farmland and beautiful countryside for you to explore whilst you study.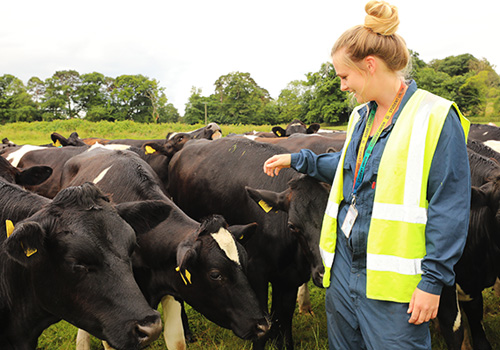 Featured courses in Agriculture & Countryside Management
Cornwall College Career Dashboard
Why choose a career in Agriculture & Countryside Management?
#thecareercollege