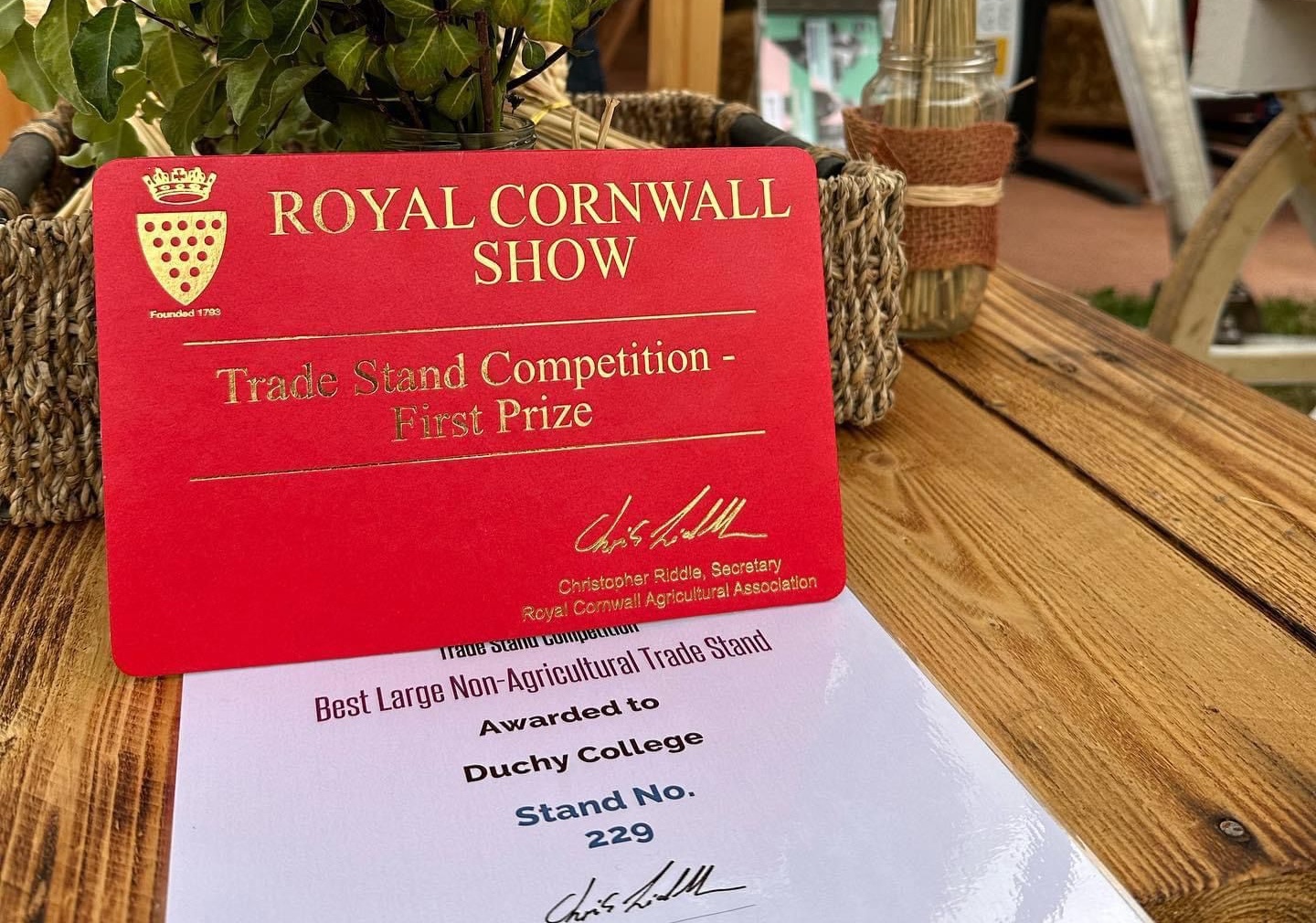 Royal Cornwall Show success with award-winning stands
The Cornwall College Group (TCCG) is thrilled to be named "Best Large Non-Agricultural Trade Stand" at this year's Royal Cornwall Show.
The group's outstanding achievements during the exhilarating action-packed three-day event, further solidify its determination to excelling, and its unwavering commitment to growth.
A standout moment from the event was TCCG's recognition as the "Best Large Non-agricultural Trade Stand," with the well-deserved award going to Duchy College.
This award follows the group's impressive achievements at last month's Devon County Show, where Bicton College secured two Gold medals for "Best Overall Stand" and "Best Educational Stand".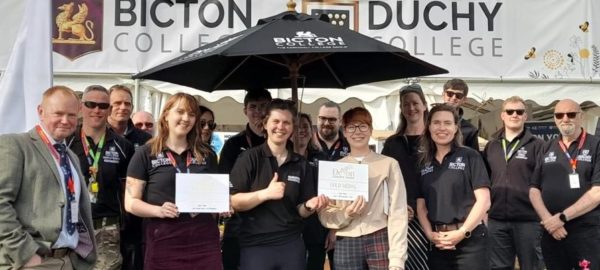 This certificates and the trophy are testament to the group's innovation, creativity, and dedication to delivering exceptional experiences to all attendees.
The Cornwall College Group takes great pride in the tireless efforts of its dedicated staff, who worked tirelessly and diligently to maintain the highest standards were maintained throughout both shows.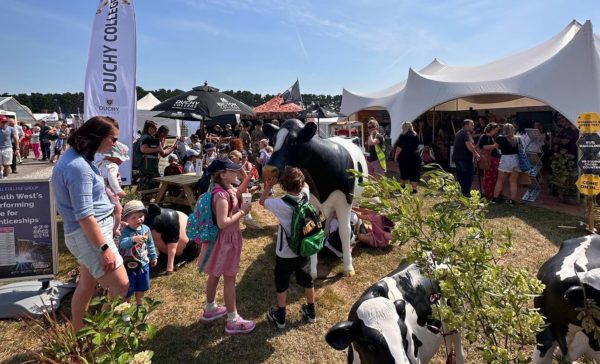 The Royal Cornwall Show proved to be a tremendous success, with an estimated attendance of almost 120,000 people across the three-day event.
Throughout the event, the TCCG team actively engaged with prospective students, offering invaluable advice, and showcasing the Group's diverse range of educational opportunities across all campuses.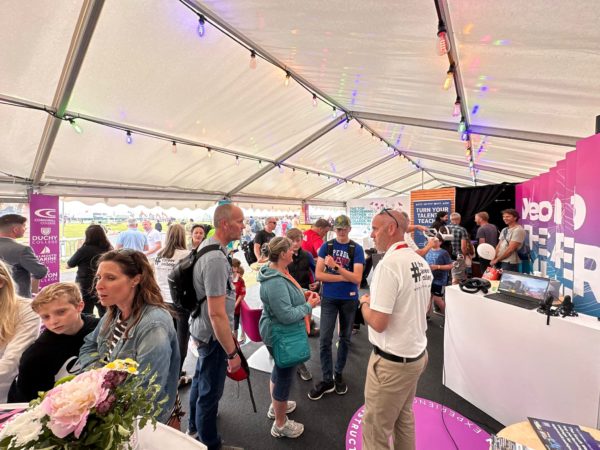 The hard work and passion displayed by the dedicated staff members made the day a truly enjoyable experience for everyone involved.
To find out more about about our courses, visit our website.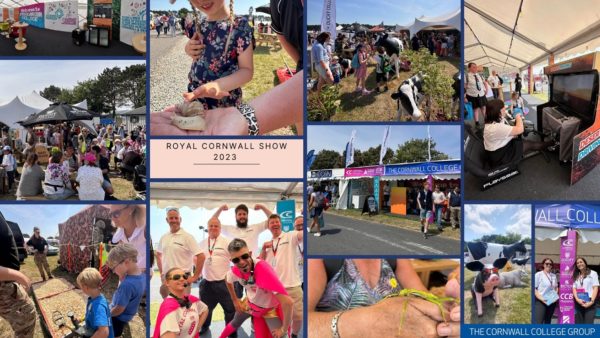 #TheCareerCollege #RoyalCornwallShow #RCS2023 #Awards